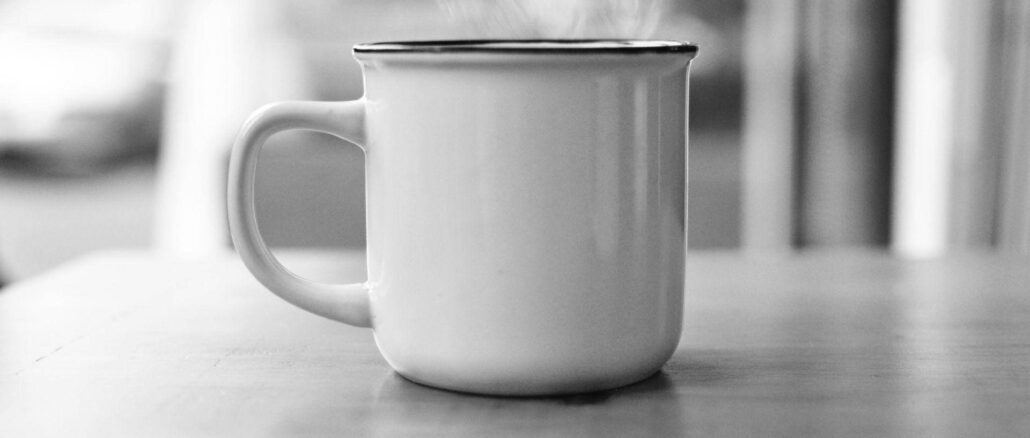 With Microsoft Excel, how to unhide an Excel spreadsheet ? I.e. make a hidden worksheet visible? A hidden Excel worksheet is handy in a shared workbook to not allow all users to change data or settings. For example, if the Excel workbook is locked with a password, then the hidden data is protected from changes.
There are two options, search in the Excel options at the top of the workbook or right click. Excel has been part of the Office 365 suite for some years.
First option to display a hidden Excel worksheet from the right-click menu
Firstly, Excel sheets appear as tabs in Excel. To display a hidden Excel worksheet in the easiest and fastest way, and without writing complex code, just follow these two steps:
Right click on the name of the current Excel sheet.
Click on Display and then choose the hidden worksheet to display.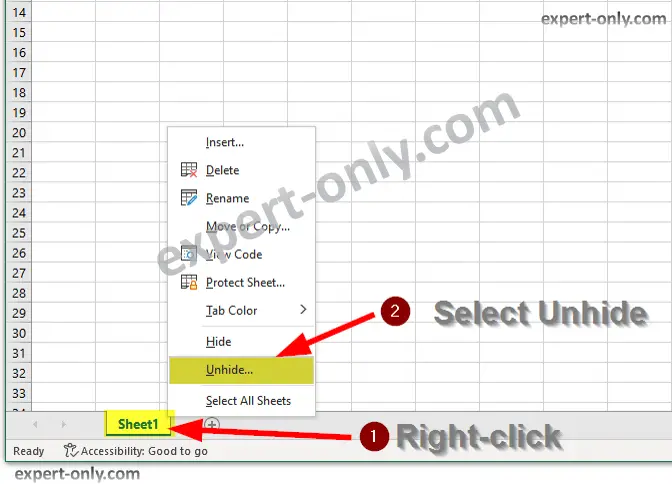 The second solution on how to unhide an hidden Excel spreadsheet from the Excel Format menu
Secondly, this solution is not as fast as the first one because you have to click several times in the top menu of Excel.
From the Home tab, choose Format menu on the left, then under Visibility select Hide and Unhide, then click on Unhide Sheet.
Then choose the sheet to be displayed in the list, only the hidden Excel worksheets appear.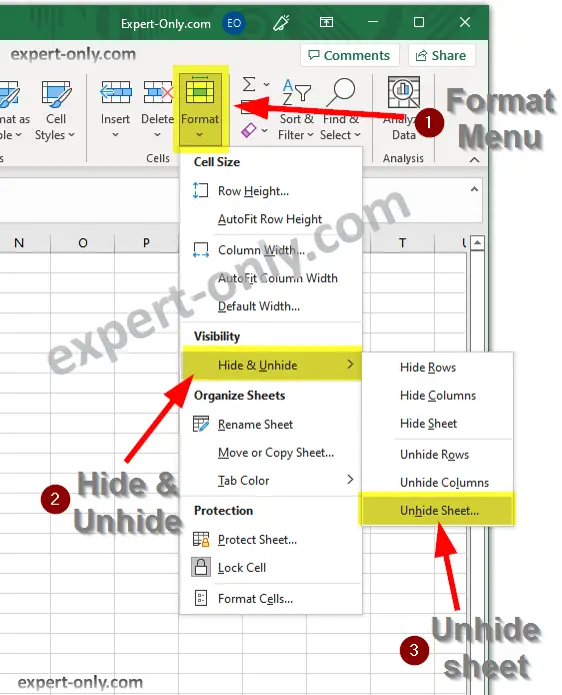 Also, if this Excel tip is useful for you and you want to save even more time and efficiency with Excel, here is a selection of the best Excel shortcuts to manage spreadsheets.
In conclusion, this article explains how to display a hidden Excel sheet in a workbook. The counterpart of these options allows of course to hide a visible sheet.
To go further, here is an article on another Excel tips on how to separate date and time columns with Excel.
Do the blog posts help you? Share them on social networks!