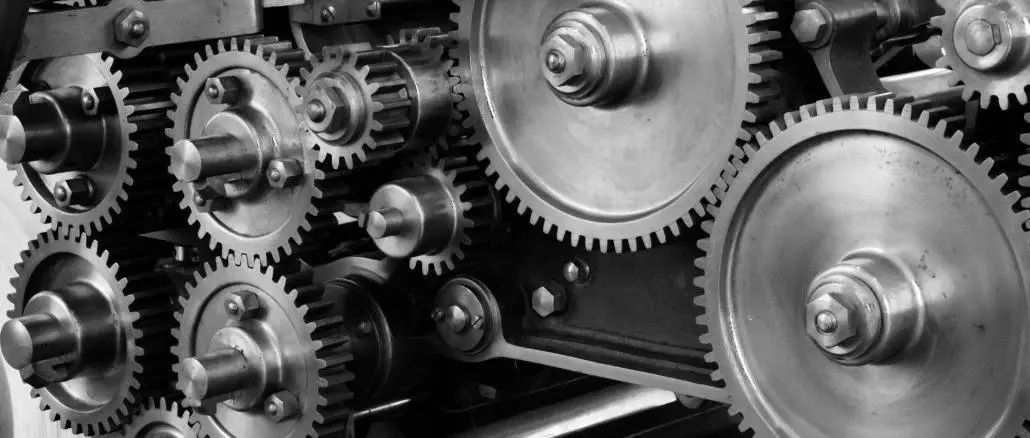 How to pivot the rows of an Excel table into columns? It's relatively simple. You just need to select the area you want to rotate, in our example it is an Excel table with financial amounts and months. On the other hand, the special paste of the copied data is the Excel option to rotate the rows into columns.
How to pivot the rows of an Excel table into columns in three steps ?

Here are 3 simple steps to rotate rows into columns in Excel
Select the rows to pivot
Copy the rows with CTRL + C for example
Paste the rows to be rotated, with the special paste option: Transpose.

In fact, here are the details of the three steps to transpose the rows of the Excel table into columns.
1 – First of all, select the whole area to be rotated in the Excel sheet. With the mouse or the arrows if it is a large area. Or with the shortcut CTRL+A for a table.
2 – Then copy the table to be rotated with CTRL+C or right-click and Copy.

Then right-click, select Paste Special, then Transpose, as shown in the image below.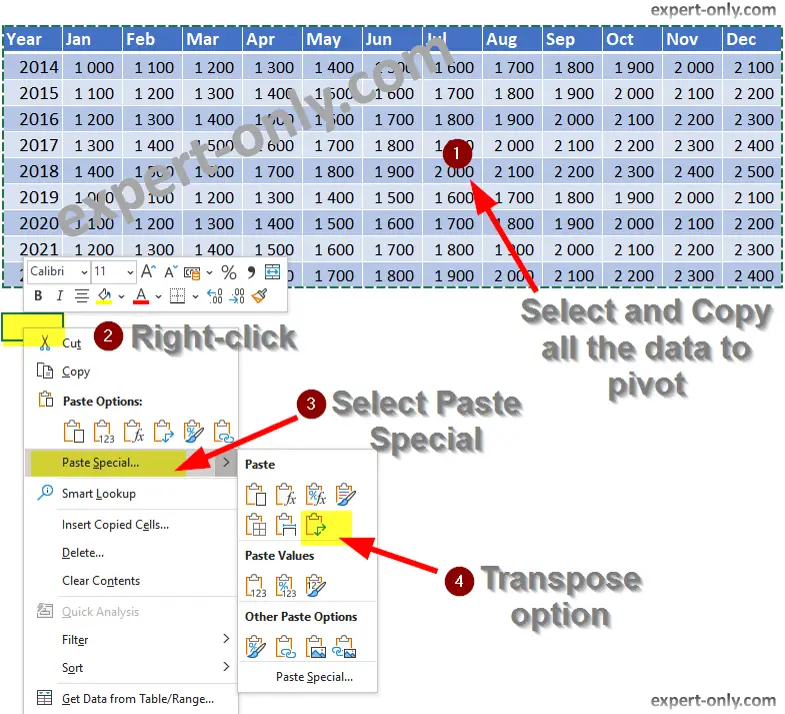 Result: The contents of the table or rows are transposed to the new location. The months are now in columns, and the different amount types are on the column headers of the new table.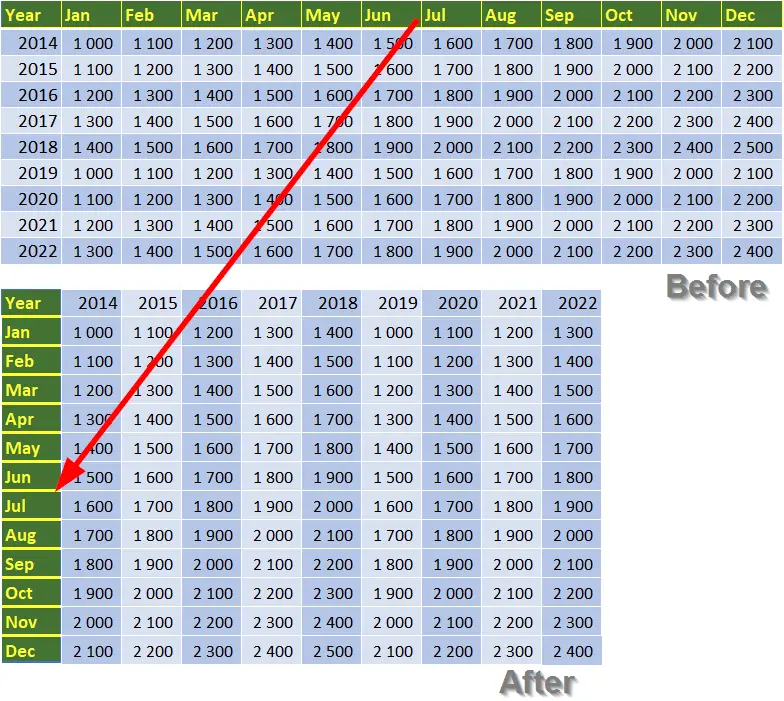 As a result, Pivoting Excel rows into columns is quick using Excel's native transposition.
Excel is available at very affordable rates and allows you to take advantage of other services. In particular when it is included in an Office 365 package, recently renamed Microsoft 365. These annual offers allow you to benefit from updates and new features.
Indeed, at the beginning of 2021, at the time this article was updated, the Microsoft 365 Personal offer is available at $69.99 per year, including tax. And this is the offer I subscribed to.
Or $6.99 per month, that is $83.88 incl. tax per year. This offer includes 60 minutes of Skype communication per month. OneDrive storage of 1TB or 1000GB completes the offer.
To conclude, Excel tips make office work much more efficient. For example, this tip allows you to select an entire Excel column with a simple shortcut. It allows you to manipulate very large files, i.e. several thousand rows.